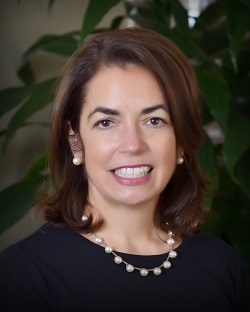 Judicial Administrator/Clerk of Court
Clerk of Court/Judicial Administrator
CAREER
For the last twenty years, Robin has been employed as a legal research attorney at the Second Circuit Court of Appeal for the State of Louisiana (after a short time working as a staff attorney under the supervision of Staff Director, William Lowe). In succession, she has been the Judicial Research Attorney to the Honorable James Stephens, the Honorable E. Joseph Bleich, Pro Tempore, the Honorable John Larry Lolley (deceased), the Honorable Charles Traylor, Pro Tempore (deceased), and the Honorable Robert Kostelka (retired). Additionally, Robin has been an instructor of the Notary Examination Preparatory class at LSUS since 2003.
EDUCATION
She attended LSU and subsequently graduated from Tulane University and then Loyola Law School in New Orleans in 1995.
PROFESSIONAL, CIVIC, AND BUSINESS AFFILIATIONS
Robin is a member of the Louisiana State Bar Association and the Shreveport Bar Association, for which she served as Secretary/Treasurer and president of the Women's Section. She serves as an Assistant Examiner for the Committee on Bar Admissions for the subject of Civil Code I. Robin is a member of First Presbyterian Church of Shreveport (a past Elder, Deacon, and Sunday School teacher), Pi Beta Phi Alumnae Club, a former board member of The Providence House, member of the Authors in April Committee, and former president of the Caddo Parish Magnet High School PTSA.