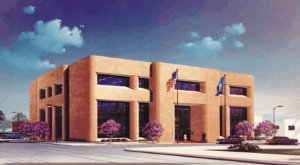 Welcome to the
Louisiana Second Circuit Court of Appeal
The Second Circuit Court of Appeal in Shreveport, one of five circuit courts of appeal in Louisiana, consists of nine judges who are elected from three election districts in the 20 northernmost parishes of Louisiana. The Second Circuit Courthouse, constructed in 1987, was dedicated in the memory of Justice Pike Hall, Jr. on September 29, 2000.
Mission Statement:
The mission of the appellate courts of Louisiana is to provide meaningful access to all who seek review under the Court's appellate and supervisory jurisdiction granted by the Louisiana Constitution while protecting and promoting the rule of law, preserving the public trust, and using public resources efficiently.
---
Announcements
Effective August 14, 2023
Effective July 1, 2023
Past Announcements and Notices
Latest Dockets
The latest Opinions were added on September 20, 2023, released by our office and transmitted to the publishing companies, as appropriate.