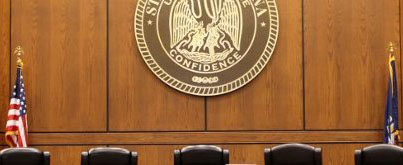 Judges:
The Second Circuit Court consists of nine judges who are elected from three districts in the 20 northernmost parishes of Louisiana:
Office of the Clerk of Court:
The personnel of the Clerk's Office consists of a clerk of court, three deputy clerks, an assistant clerk, two administrative managers, a courier, and an information technology (IT) team. The primary function of the Clerk's office is to be the keeper of the records for the court, effectively managing all appeals and writs arising from civil and criminal cases within this court's jurisdiction.
Central Legal Staff:
The Central Legal Staff of the Court is comprised of a director, an assistant director, eight staff attorneys and two administrative assistants/secretaries. They do preliminary screening of all appeals before they are assigned to a judicial panel for disposition, to correct problems with the record. Staff attorneys also write memoranda on all motions, criminal and civil writs and pro-se post-conviction writs, to assist the judges in ruling on those matters. In addition, the Central Legal Staff also acts as legal advisors for the Clerk of Court.